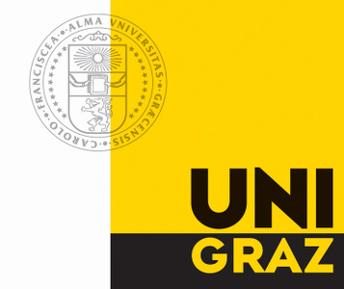 Website
https://www.uni-graz.at/
Location
Universitätsplatz 3, 8010 Graz, Austria
Karl-Franzens-Universität Graz / University of Graz
Founded in 1585, the University of Graz (Uni Graz) is the second oldest university in Austria. With about 31.000 students and 4.300 employees, it is one of the largest institutions of higher education in Austria. It is a comprehensive university offering about 120 study programs at 76 institutes, which are organized in six faculties.
Due to its experience of both participating in and coordinating international research and educational projects, University Graz can draw on expertise and good practice that will contribute to the success of the present project. Furthermore, the University of Graz, in particular the faculty of the humanities, has been involved in teaching and researching aspects of language and culture, and intercultural communication in particular.
Roberta Maierhofer as the key person to this project is a professor and director of the Center for Inter-American Studies (C.IAS) at the University of Graz, with the mission to research aspects of transcending boundaries in terms of the American continent, offers a specific approach to the question of interculturality, as it tries to redefine research areas away from national connotations towards regional (hemispheric) denotations. Intercultural communication and means of representation of difference and diversity are thus an important tool for research and teaching. At the Center for Inter-American Studies, scholars re-conceptualize the Americas through comparative research transcending linguistic, political, and geographical borders that divide the Americas, and thus also position international exchange with the region. Additionally, digitalization are of high interest in the Research carried out by the C.IAS through interdisciplinary and intersectional approaches. This understanding is very relevant for the DigLit project.
The English Department has also played an important role in cooperation with the European Center for Modern Languages, which is an institution of the Council of Europe located in Graz. Hermine Penz is the chair of the Austrian Association of the European Center for Modern Languages, which is responsible for providing the infrastructure for the institution and for networking with the institutions at the community and provincial level, as well as with the ministries of education and research at the national level.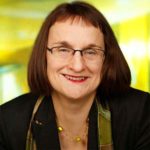 Roberta Maierhofer is a professor of American Studies and Director of the Center for Inter-American Studies at the University of Graz, Austria. She is a leading expert of aging studies in Europe and North America. From 1999 to 2011 she held a series of Vice-Rector positions for International Relations (1999-2003), International Relations and Affirmative Action for Women (2003-2007), and International Relations and Interdisciplinary Cooperation (2007-2011). She is also a member of the Board of the Austrian Fulbright Commission and has taught as an Adjunct Professor at Binghamton University, NY (since 1996) and at many European and American universities. Her research focuses on (Inter)-American Literature and Cultural Studies, Gender Studies, Transatlantic Cooperation in Education and Age/Aging Studies. In her publication, Salty Old Women: Gender and Aging in American Culture, she developed a theoretical approach to gender and aging (anocriticism). Further research interests are intercultural exchange and transcultural educational cooperation as well as digital mediation with a focus on Digital Storytelling (Narrative and Digital Didactics). She is the director of the Graz International Summer School (GUSEGG) since 2004. Numerous projects on local, national, and international levels have been conceptualized and realized. The EU project "MASCAGE- Gendering Age: Representation of Masculinities and Aging in European Literature and Cinemas" (ERA Gender-Net Plus) and "Interpreneurship: Styria Meets the USA" (Styria research fond) are two examples. Maierhofer is also part of the interdisciplinary research project ACT-Aging+Communication+Technologies funded by the Canadian Research Agency. She is the project coordinator of DigLit.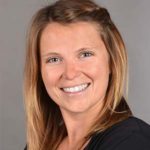 Nicole Haring is a PhD candidate at the Center for Inter-American Studies (C.IAS) at the University of Graz. She holds two master's degrees, one in education (ESL/EFL & Geography) and one in English and American Studies. She received a Fulbright scholarship for the University of Oklahoma in 2019 and the Elisabeth-List Gender Fellowship of the University of Graz in 2020. Her dissertation project with the title "Let's Talk about Gender: Intergenerational Knowledge Transfer in Education" investigates the potential of intergenerational storytelling to reflect upon the reproduction of gender stereotypes and assumptions in educational settings.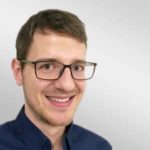 Andreas Schuch is a PhD student and project assistant at the University of Graz. He also teaches English and Computer Science, regularly holds teacher training courses at the College of Education Styria and helps implement the latest directives of the Ministry of Education. As co-founder of the research group Narrative Didactics, he studies and disseminates innovative approaches and methods that use stories, narrative practices and digital technologies to facilitate learning and teaching processes in education.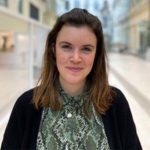 Dagmar Wallenstorfer is a PhD candidate at the University of Graz, Austria, and currently working as the project coordinator for the Graz International Summer School Seggau (GUSEGG). From 2016-2018 she worked as a high school teacher for English and Biology in Austria, after that she worked as a German language instructor for adults. Her research focuses on the effects of cultural diversity in classroom settings, the relation between culture and identity, and the question of how teachers can support students by becoming culturally aware members of society.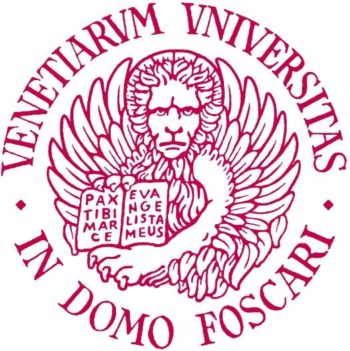 Website
https://www.unive.it/
Location
Dorsoduro 3246, 30123 Venice, Italy
Universita Ca' Foscari Venezia / Ca' Foscari University of Venice
Ca' Foscari University of Venice has a national and international outstanding reputation for academic excellence in both teaching and research. Established in 1868 as a Royal Business College, Ca' Foscari University of Venice was the first educational institution in Italy to offer higher education in business and economics and the second in Europe. There are almost 25,000 students, 7,000 new enrolments per year, over 4000 graduates per year, almost 1,200 professors, lecturers, native language teachers and administrative staff.
Ca' Foscari has signed hundreds of international cooperation agreements with universities from all over the world, in order to promote mobility, training and research. UNIVE attracts funding from regional, national and international programmes. It has a long-standing tradition in research and well established experience in EU funded projects for education and training (since 2014: 48 Erasmus+ projects, including EMJMDs and a JM Chair; 219 research projects, within 140 Horizon 2020, and REC-programme, EU DGs grants, Territorial Cooperation Programmes, Life, Creative Europe, EuropeAid, participating as Lead Partner or Partner). It is a top Host Institution with more than 86 Marie Skłodowska Curie Individual Fellowship awarded in 2019, a Cofund Fellowship programme, 10 ERC grantees and an active and continuous participation in competitive research and collaborative programmes.
The University participation in European and International calls has been enhanced through six Interdisciplinary Research Institutes established within the 'Research for Global Challenges' initiative that aims to encourage international partnerships and fostering the most promising interdisciplinary collaborative research projects. The six Research Institutes bring together research strengths from across the University and from its strategic partners, including local, national, and international stakeholders, to promote an interdisciplinary approach to research. They were mapped onto the UN's 2030 Agenda for Sustainable Development and its 17 Sustainable Development Goals – SDGs.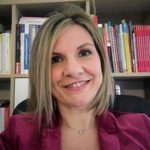 Marcella Menegale is a Researcher at the Dep. of Linguistic and Cultural Studies of Ca' Foscari University of Venice. She teaches courses in the field of Second Language learning and teaching, such as Educational Linguistics, Instructional Design for language education and Learner autonomy. She has taken part in national and European projects, devising and piloting new learning approaches and teaching methodologies with European teachers and students at different school levels, from kindergarten to university. Along with this, she has also co-designed programmes for teacher professional development (in both blended and MOOC modality) with a central focus on the training of teacher digital literacy-based competencies and of task-based methodology with the aim to support active learning and critical thinking. Among her publications: two volumes on learner autonomy, one on CLIL & EMI, a monographic Issue on the use of ICT in language learning, and several papers also focused on metacognitive tools and learning strategies.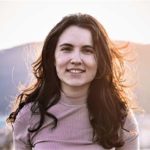 Amandine Bourse is passionate about languages, storytelling, sports and French food. She has lived, worked and studied in France, Russia, Italy, Armenia, Latvia, Monaco and Austria. She got her bachelor's degree in international business & languages (English-Russian) in Clermont-Ferrand, France. After studying in Ca' Foscari University of Venice and in the University of Graz, she obtained a European joint master's degree in English and American studies (cultural studies curriculum) in May 2021. Her thesis focused on Instagram influencers, identity and 2.0 storytelling. She has been working alongside her studies as a temporary governess for VIP and high-profile families, with bilingual and trilingual children aged from 5 to 14 years old. She currently lives in Graz, Austria, and working as a membership intern for TheFemaleFactor, a Vienna-based NGO driving change in building a global community for a new era of female leaders.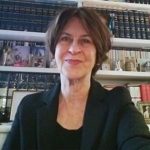 Carmel Mary Coonan is full professor of Educational linguistics at the Ca' Foscari University of Venice. Her fields of specialization concern foreign/second language teaching and learning with particular reference to emerging teaching methodologies (e.g., foreign /second language medium instruction) and new target groups (e.g., infant/primary school children), theories of language education, methodology of research in language education, psychological aspects of foreign/second language learning, instructional design for plurilingual education and issues in foreign language teacher training. She has conducted and participated in several research projects both nationally and internationally (Europe), especially in the field of foreign language medium instruction (FLMI). She is coordinator of the two-year Master's Degree Course in Language Sciences. She is President of the University Language Center of the University of Ca' Foscari. She directs the Master in Language Education and Director (2014-2019) of the Postgraduate Courses in CLIL Methodology funded by MIUR for the regions of Veneto and Friuli-Venezia Giulia.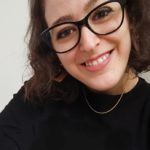 Elisa Da Lio is a PhD student at Ca' Foscari, with previous experience as a teacher of English as a foreign language. She holds a Master's Degree in Language Sciences and is collaborating with the University of Venice in the role of tutor and Teaching Assistant Senior. Her doctoral research project falls within the wide field of literacy studies, with particular reference to (second/foreign) language education. Specifically, it concerns the development of plural, digital and multimodal literacies in a formal context, probing how aware teachers and educators are of these issues; analysing the relationship between national indications concerning specific learning objectives on the one hand, and the most recent studies conducted in the language education field on the other; and understanding if and how it is possible to reduce the gap between the two, at least partially, through concrete proposals that can be implemented in the classrooms. She recently published an article concerning digital and multimodal literacies in foreign language learning.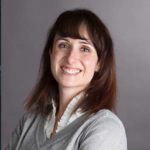 Fabiana Fazzi is a postdoctoral researcher in Educational Linguistics at Ca' Foscari University of Venice. Her research interests lie in the areas of language learning beyond the classroom, bilingual education and teacher professional development, translanguaging, and digital education. Over the years she has become an expert in participatory action research, with a focus on the impact of museum learning activities on students' affective and linguistic gains. In 2020, she co-founded the MILE (Museums and Innovation in Language Education) research group, aimed at researching and promoting plurilingual and intercultural education across learning contexts, also through the means of digital tools and strategies. Her recent publications include an article on students' co-creation of digital stories in Italian L2 on the izi.Travel digital platform, and an article on how to bridge the gap between students' FL learning in and outside the classroom.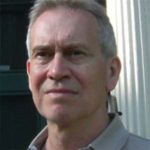 David Newbold is associate professor of English Language and Linguistics at Ca' Foscari. He has a background in language teaching, a longstanding interest in language testing and assessment, and a more recent interest in the development of English as a lingua franca.. He has published numerous materials for learners and teachers of English, at both secondary and tertiary levels; his publishers include Oxford University Press, Longman, Heinemann, and Macmillan. In 2018, as part of the celebrations for the 150th anniversary of Ca' Foscari, he launched an initiative to encourage the writing of personal narratives of students on mobility to and from Venice, two volumes of which have so far been published. He has also contributed to the development of a number of tests including a co-certified (with the University of Venice) 'ELF aware' version of the Trinity College London certification Integrated Skills in English. In 2019 he was made an honorary member of Trinity College for services to language testing research.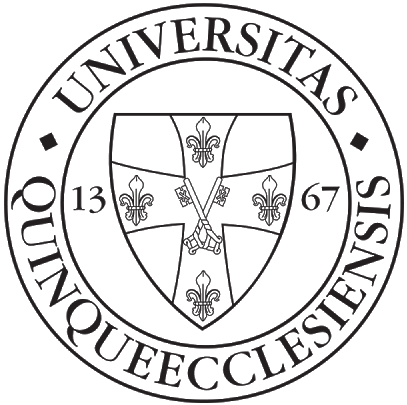 Website
https://www.unive.it/
Location
7622 Pécs, Vasvári Pál str. 4., Hungary
Pécsi Tudományegyetem / University of Pécs
The University of Pécs (UP) with its 20.000 students, more than 4.000 international students, 2.000 lecturers and researchers, 22 doctoral schools and 10 faculties is one of the largest HEI in Hungary. Its roots date back to 1367. Its mission is development of innovation-oriented and knowledge-based economy. UP supports industry by the technology transfer of research results to create marketable solutions, and it also exchanges international experiences with research and educational institutions to create synergies.
The university knowledge base can be interpreted along three dimensions:
research results, which are produced in the university environment & labs;
teaching, where a highly qualified labour force is trained to support the knowledge industry;
business & technology transfer services to support the market introduction of innovations.
The university also actively participates in the Central European mobility programme called CEEPUS and plays an active role in the different international university associations (EAIE, EUA, Danube Rectors' Conference, AlpsAdriatic Rectors' Conference, Compostela Group of Universities). Project based developments are supported by the Directorate of Grants of the Chancellery. Its Project Management Office employs numerous project managers, financial managers and assistants for initiating, preparing, managing and monitoring projects on national and international level on diverse fields.
University of Pécs is active in Erasmus+, Horizon 2020, Interreg, V4 Grants programmes and some other specific EU calls as partner or lead partner. The professional work is coordinated by researchers and lecturers of the faculties, with UP has been an active applicant for ERASMUS programme since 1998 with the aim of providing academic and teaching opportunities to our students and professors by deepening their knowledge at partner institutions in an international environment. The university has also put a strong emphasis on integrating its courses given in foreign languages into undergraduate studies.
UP is an active applicant for ERASMUS programme since 1998 with the aim of providing academic and teaching opportunities to our students and professors by deepening their knowledge at partner institutions in an international environment. The university has also put a strong emphasis on integrating its courses given in foreign languages into undergraduate studies.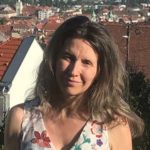 Monika Fodor works as an Associate Professor in the Department of English Literatures and Cultures at the University of Pécs. She teaches courses in American Studies, Applied Linguistics, and TEFL/TESOL. Her research interest includes narratives, identity, ethnicity, oral histories, and ethnographic fieldwork. She has authored book chapters and journal articles in the fields, including autobiographical narrative, identity, and subjectivity, ethnographic fieldwork, and the pedagogical aspects of these fields. Her most recent work is a research monograph titled "Ethnic Subjectivity in Intergenerational Memory Narratives: The Politics of the Untold" published by Routledge in 2020.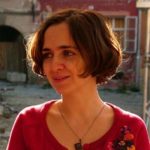 Réka Lugossy is an Associate Professor at the Department of English Applied Linguistics, University of Pécs, Hungary. Her research interests include the influence of narratives, particularly picture books on children's language and literacy development; pre-school bilingual education; L2 teachers' beliefs and teacher cognition; and the role of narratives in identity construction. Her current research explores the role of multiple languages and symbolic communities in the lives of historical minorities.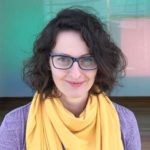 Nóra Nagy is a doctoral candidate in English Applied Linguistics and TESOL at the University of Pécs in Hungary. Her research focuses on multimodal literacy development and museum integration in advanced language learning and teacher education contexts in higher education. Her research draws on social semiotic multimodality, systemic functional linguistics, and Legitimation Code Theory. She teaches language specialization, academic writing, and multimodal communication courses at the university level. She also works in English language teaching publishing and has a special interest in using narratives and illustrations (graded readers and picture books) in second language materials development.

Website
https://www.ursulinen.at/
Location
Via Luzio, 4, 36015 Schio (VI), Italy
Priv. Gymnasium und Oberstufenrealgymnasium des Schulvereins der Ursulinen Graz
The Ursuline school in Graz is a private catholic school in the heart of the city. Its long monastic educational tradition is the basis for innovation, interdisciplinarity, and interculturality. The focus lies on a holistic education approach for people of all ages based on Christian values in order to assure giving young people the foundation for a successful life. Ursulinen Graz accompanies their students on their school career and part of their personal life starting at Kindergarten and Primary school as well as through Middle and Secondary school. In Middle and Secondary school, students can decide to focus on music and arts or modern foreign languages and Latin. One class per year has a specific focus on Europe. These classes, also referred to as E-class, study three languages – English, French or Latin and Spanish – at lower levels and have English as their working language in individual subjects. At the same time, the E-classes focus on Europe as a whole, its politics, culture and literature.
Victoria Bergner is an English, Geography and Economics teacher at Ursulinen Graz. She teaches in Middle and Secondary school and leads the department of bilingual and dual-language education. Her teaching career started in Graz, Austria, where she completed a 5-year teaching degree, focusing on English as a foreign language and Geography and Economics. She graduated in Mai 2017 with a Magister (equivalent to a Master) having written a thesis about bilingualism and its link to emotional intelligence and conflict resolution skills. During my studies at the University of Graz, she had the opportunities to study and teach abroad, both in Australia and Cambodia. In 2017, she got accepted to in England to do a sponsored Post Graduate Certificate of Education. Taking this opportunity provided her with the change to also become a French and German language teacher and gain international teaching experience in two local secondary schools.

Website
https://www.tronzanella.edu.it/
Location
Via Luzio, 4, 36015 Schio (VI), Italy
IIS TronZanella
IIS Tron Zanella is a high school that was born in 2019 after the merger of two high schools: Liceo N. Tron the scientific high school and Liceo G. Zanella the foreign languages – classical high school. Both have a long history – Liceo Zanella was born in 1947 and Liceo Tron in 1969.
Both schools, now a single institution, have developed together over time implementing the most up-to-date curricular, methodological, and didactic innovations. Our main aim is to be a dynamic, modern school, open to Europe, where students can learn in a safe and peaceful environment. Our task is that of providing our students with knowledge and skills for building competences making them citizens of the world. Our students are offered both curricular as well as extracurricular activities ranging from music to sport, from literature to IT including active citizenship. The school is located in Via Luzio 4, Schio, in the province of Vicenza (Italy), in the local campus "Città degli Studi". It is an agile and functional structure with modern and wellequipped classrooms and labs. Its IT system (Intranet, Internet, WiFi) makes communication and management procedures easy and immediate and provides an efficient and avantgarde learning environment. The high school constantly co-operates with local, Italian and European schools, universities, and research centers. The institution currently has 1,600 students, 150 teachers, 5 technical assistants, 14 administrative assistants and 21 school collaborators/school care-takers. Our students come from Schio, neighbouring areas and also from every part of the province.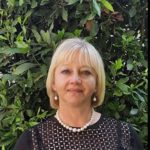 Mara Zordan After graduating in Foreign Languages and Literature at Cà Foscari University Mara Zordan has attended a series of post graduate courses and a first-level Master thus specialising in CLIL methodology and foreign language teaching.
She started her teaching career in 1998, taking a state exam and becoming a permanent teacher in 2000. She has been teaching English language and culture at Liceo N. Tron, now IIS Tron Zanella, since 2004. She has also been the contact person for a number of school projects including CLIL, People to People, English Campus and now Erasmus +.
Since 2000, she has been part of a team led by Professor Carmel Mary Coonan at Cà Foscari University. She has tutored various post graduate courses in CLIL methodology and foreign language teaching. She has also been a lecturer at some conferences, such as Didacta and Formazione Interregionale polo Nord Italia in March 2021 (on English teaching methodology and high school final exam).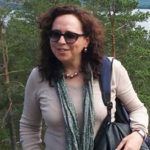 Silvia Drago was born in Montreal Canada. She obtained her Bachelor's degree in Education at the University of McGill and then went on to receive her Master's degree at the University of Padua with a thesis on Medieval English literature 'retold' for children and young adults. She was able to publish an article based on this work, focusing on the Corpus Linguistics side in: Un Corpus di Narrativa Inglese per Ragazzi' in Corpora testuali per ricerca, traduzione e apprendimento linguistico. A cura di Carol Taylor Torsello, Giuseppe Brunetti e Nicoletta Penello (Unipress) in 2001.
She has been teaching English for more than 20 years in Vicenza and Padua, taking a state exam and becoming a permanent teacher. She has taught kindergarten, elementary, middle school, secondary school and university students. She taught English and Teaching English to children at the Faculty of Education at the University of Padua for 10 years. Her article 'Tecniche ludiche per la didattica dell'inglese nella scuola primaria' appeared in Educare alla lingua inglese nella scuola primaria a cura di Prof. Matteo Santipolo (Università di Padova) 2010.
She now teaches English language and literature full time in Schio, Vicenza at IIS TronZanella.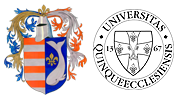 Website
http://babits.pte.hu
Location
Dr. Veress Endre utca 15., 7633 Pécs, Hungary
Pécsi Tudományegyetem Gyakorló Általános Iskola, Gimnázium és Óvoda
We are a high school of the University of Pécs with a rich tradition. Our school is a four-year high school, and we start six grammar schools each year. We provide a number of hours of training according to the class profile in English, German, Biology, Physics, Chemistry, Mathematics, Informatics, Sport and Humanities (Literature, History). Our school is characterized by colorful student life, versatile sports and artistic activities, including aatrical and rhythmic circles, orchestra, chamber choir and mixed choir. Our sports facilities, as well as the languages and information technology, are highly prized nationwide. Our main pursuit is education for healthy lifestyles, family life and environmental awareness. We have substantial external relations with institutions, organizations in the English, German and French speaking countries. There are more than 700 students and over 80 teachers in the school.